A new location in Miyajima,
Hiroshima brings together the best of Japan
Welcome to the gateway to Miyajima.
Delight in the bounties of abundant nature,
experience a varied food culture,
and discover unique souvenirs
next to Miyajima Island on the Seto Inland Sea.
Leisurely enjoy an extraordinary time
before and after visiting Itsukushima Shrine.

広島ラーメン椛

伊都岐珈琲 THE TERRACE

ちんちくりん

CHINCHIKURIN

店舗準備中

Coming Soon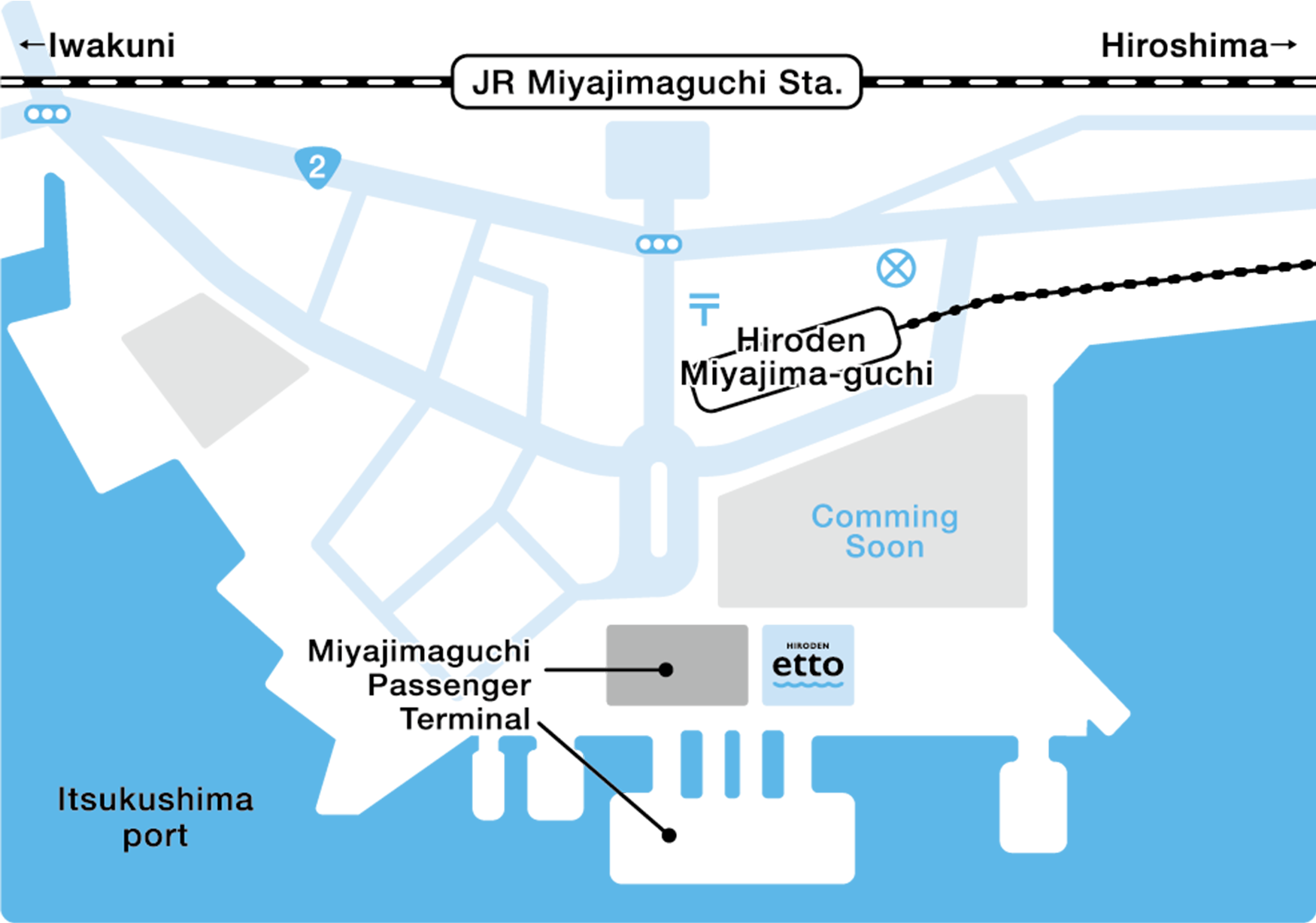 Google map
Access by train
Access by streetcar
Approx. 68 min. on Line 2 from Hiroshima Sta.
Approx. 51 min. on Line 2 from Genbaku Dome-mae
Get off and walk approx. 1 min. from Hiroden-Miyajima-guchi
Access by JR-WEST
Approx. 28 min. on San-yō Line (heading for Iwakuni)
from Hiroshima Sta.
Get off and walk approx. 5 min. from Miyajimaguchi Sta.